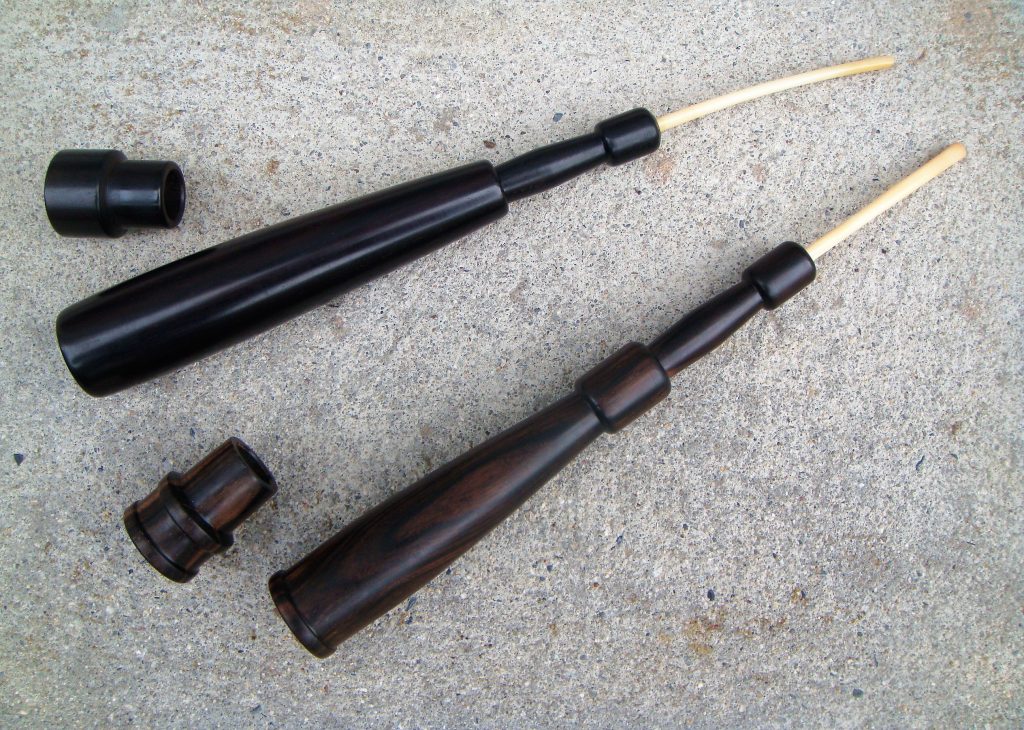 Two styles of traditional Roanoke River Basin Calls, mouthpieces are hen wing bones. An added feature is the "spool", attributed to Simon Everitt, which secures the mouthpiece assembly inside the barrel when the call is not in use.
Phone for quotes. Prices vary with type of materials used.
R Permar Custom Calls LLC provides original designs and interpretations of vintage turned barrel yelpers, to hunters and collectors.
Tom Turpin Award Winner 2004, 2005, 2008 and Jordan Award Winner 2009 
permar@ptd.net
PO Box 74
Old Zionsville PA 18068