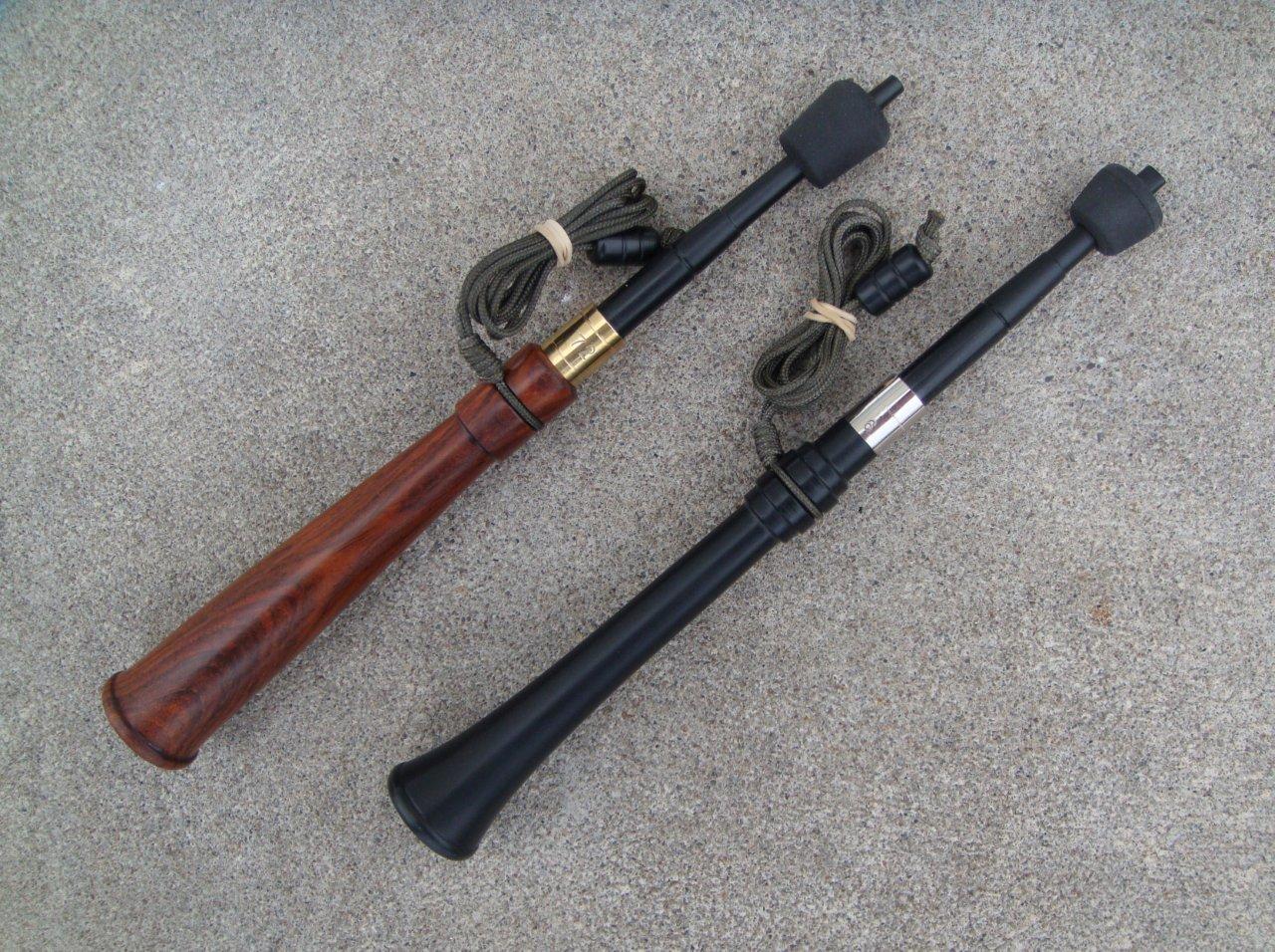 Left to Right:  Roanoke Trumpet $185-$200 makes the calls of one year old gobblers and mature hens with little hand modulation – Gobbler Trumpet, $175 makes the yelps and clucks of mature gobblers. Now being made with Amber mouthpieces.
Phone for quotes. Prices listed are only for calls pictured above and vary with type of materials used.
Terms:
I will notify you when your call is ready. After I receive your check I will send out the call. You have ten days, from the time it arrives, to decide if you would like to keep it or not. If not, return the call undamaged for a full refund.
R Permar Custom Calls LLC, provides original designs and interpretations of vintage turned barrel yelpers, to hunters and collectors.
Tom Turpin Award Winner 2004, 2005, 2008 and Jordan Award Winner 2009
permar@ptd.net
PO Box 74
Old Zionsville PA 18068