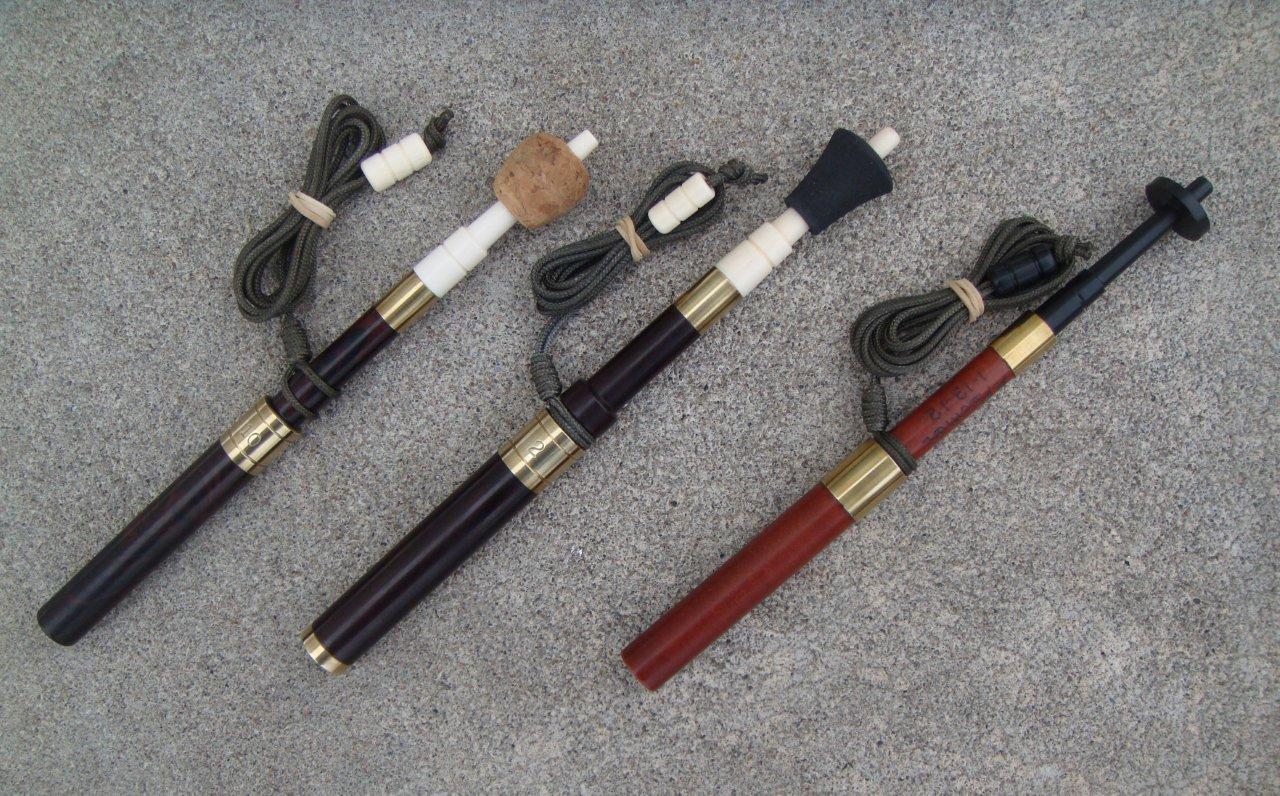 Left to Right: Wood Jordan – Brass lined Jordan – My first design, 1996, All man-made materials and still going strong.
Phone for quotes. Prices vary with type of materials used
R Permar Custom Calls LLC. provides original designs and interpretations of vintage turned barrel yelpers, to hunters and collectors.
Tom Turpin Award Winner 2004, 2005, 2008 and Jordan Award Winner 2009 
permar@ptd.net
PO Box 74
Old Zionsville PA 18068